There are products that some people love, and then there are products that the collective Internet loves. And when it comes to shopping, most of us want to check out the reviews and ratings and crowd-source our information before committing. What else is the Internet for, right?
11 Internet-Backed Products That Users Love
Luckily for you, we've done the work so that you don't have to. Check out our top picks instead of combing through reviews or filtering for products four stars and up. From the bestselling, portable bonfire to the remote-controlled light bulb blowing up on Instagram, keep reading for 11 Internet-backed products users love. As always, the prices listed may fluctuate over time.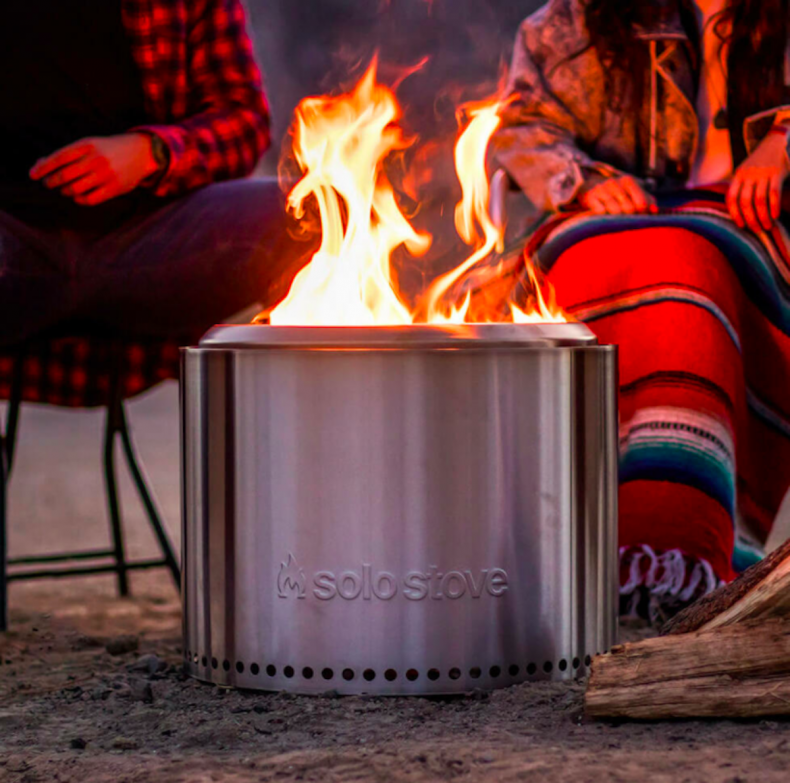 The perfect five-star rating, more than 13,795 reviews, and the fact that it's a continual bestseller all prove that the Solo Stove Bonfire deserves to be on this list. It's a pretty simple idea—a portable fire pit that's smokeless and can be used everywhere from in your backyard, while camping and beyond. But, you know? Sometimes the best ideas are simple! Durable, log-friendly and made out of stainless steel, the Solo Stove Bonfire contains holes in specific areas of its double-wall structure, pulling in air from the bottom and feeding the heat and oxygen to the top. The result? Far less smoke than your average bonfire.
And people love it! One SoloStove.com reviewer wrote, "I love my new Solo Stove. It is compact, burns clean, cleans up in a breeze, has no campfire odor and comes with a weather proof cover that doubles as a storage/transport alternative. You will not regret investing in the Solo stove—no matter what size you choose."
Buy at Solo Stove for $249.99.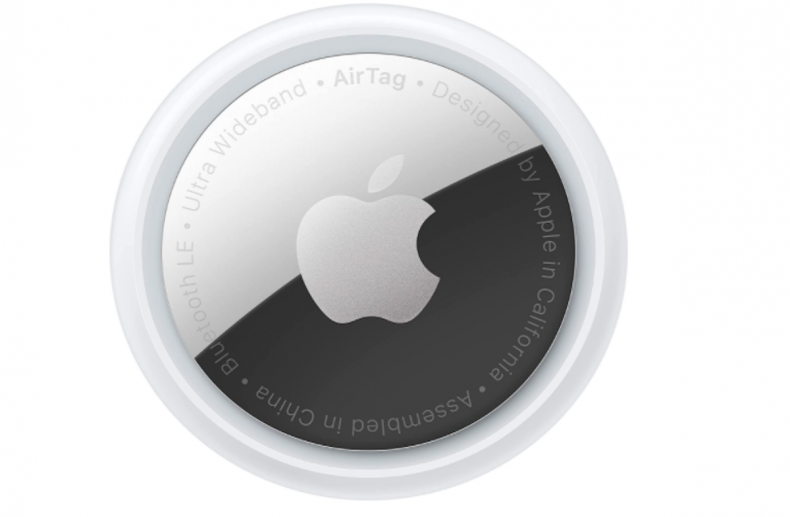 Apple enthusiasts and naysayers alike all seem relatively impressed with Apple AirTag. Like all new products, it's got some kinks to work out, but that's not stopping the people—and the Internet—from going ga-ga for this new and improved version of the Tile. With a 4.7-star rating and more than 44,000 reviews on Amazon, reviewers love the one-tap setup that connects AirTag to your iPhone or iPad. Also compatible with Siri, the AirTag takes advantage of Ultra Wideband technology for a more accurate location—no matter what you attach it to. Use it for wallet, keys, gym bag, purse or even your pet.
One Amazon.com reviewer wrote, "Setup took seconds to get ready as the software is already on the current IOS. Each person in my family revived a tag, including the dog. Easy to hear and amazing GPS directions."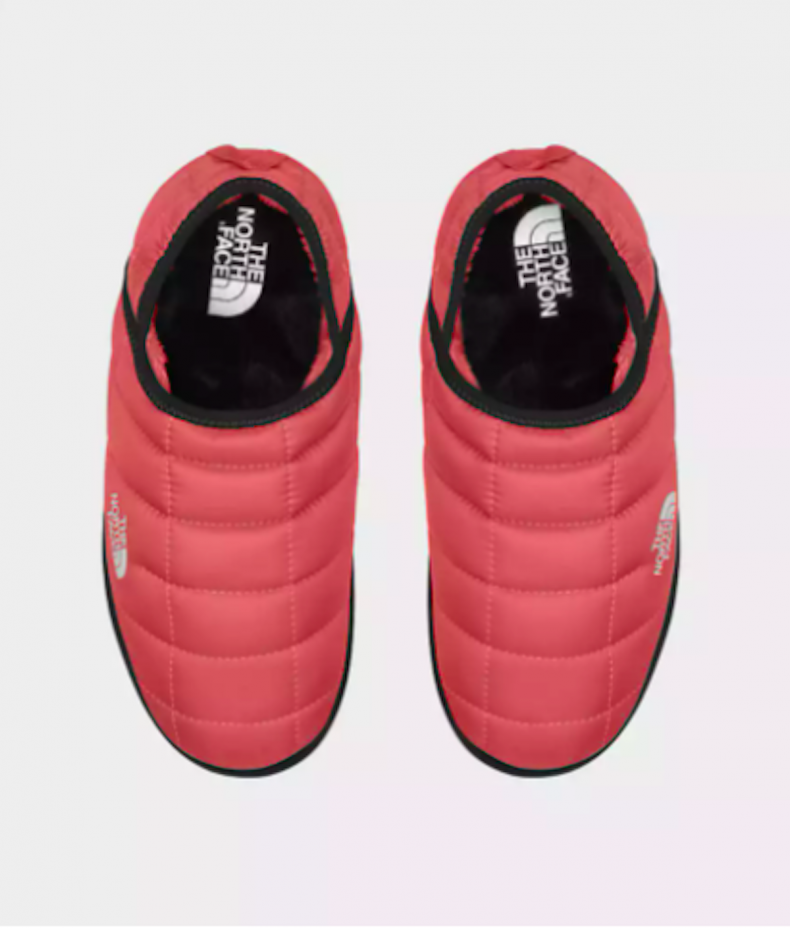 A whopping 97 percent of The North Face customers recommend these Women's Thermoball Traction Mule V slippers. Insulated and made of recycled materials, these comfortable, well-rated slip-ons deliver your feet the warmth and comfort they deserve. Available in six different colors—faded rose, TNF black, tin gray, multi-colored and shaded spruce—reviewers say they wear these babies around the house, while camping or even to warm up après ski.
One TheNorthFace.com reviewer wrote, "You can wear these out on the street, but I take such good care of them and I only wear them in the house. They are so comfortable and so cute. They look like little pockets of down on the shoe."
Buy at The North Face for $59.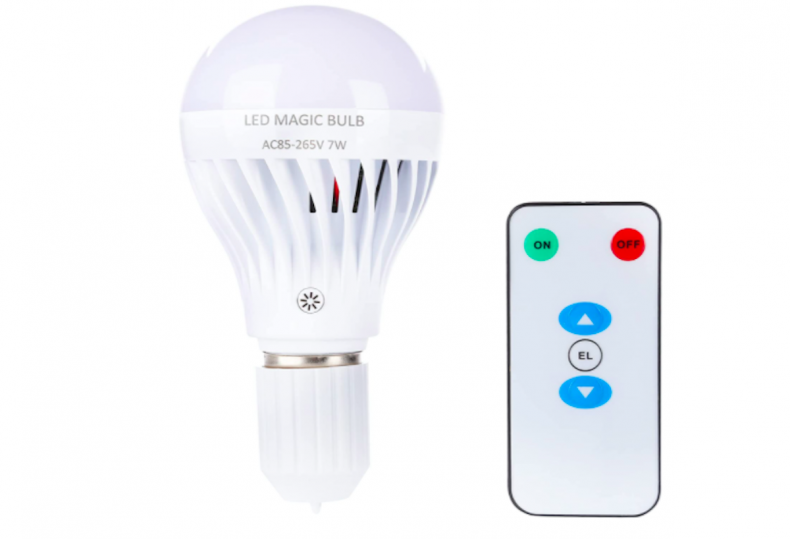 The BSOD LED Magic Self-Charging Light Bulb with Remote hasn't amassed thousands of reviews and ratings yet, but it's certainly making its way up the charts. Beloved by countless Instagram and TikTok influencers who keep making videos about this bulb, you will want to buy this ASAP. With a wireless remote and smart technology that allows it to recharge, the BSOD LED Magic Self-Charging Light Bulb with Remote is a game-changer when you don't have the wiring for the lighting you want. There is no more crappy puck light hack and no need to pay an electrician thousands of dollars either; pop in this light bulb and turn it on and off and dim or brighten the lights via its included remote controller.
One Amazon.com reviewer wrote, "I love that this battery-operated light bulb can fit in the fixture of our chandelier. We didn't want to hire an electrician to run electricity in our ceiling, so I was very happy to find this bulb. It can also be used as a regular lightbulb."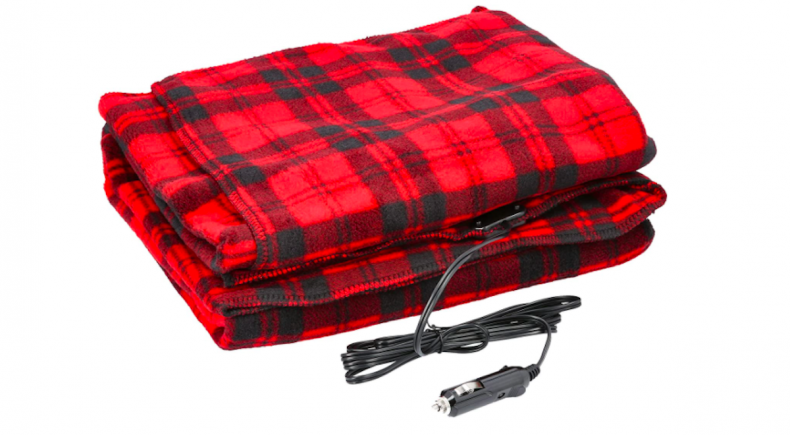 Genius! This is one of those "I wish I thought of it myself" type innovations. The Stalwart Electric Blanket for Automobile takes a page out of the traditional heating blanket's book, only uses a cigarette lighter adapter instead of a plug so that you can use it in the car. Long road trip? Cold morning commute to work? Is the heat in your vehicle slow to warm up? Just a cold person in general? Whatever your reasoning, the Stalwart Electric Blanket for Automobile will heat you in no time. A 96-inch cord so the people in the backseat can stay cozy, too.
It has more than 14,000 ratings on Amazon.com. One Amazon.com reviewer wrote, "Love it!! I plug the blanket in and turn my car defrosters on in the morning, then once I'm done cleaning my car off, the blanket is nice and toasty! Once it's warm enough, I just unplug. It definitely gets really hot. The longest I've had it plugged in is 10 minutes at most."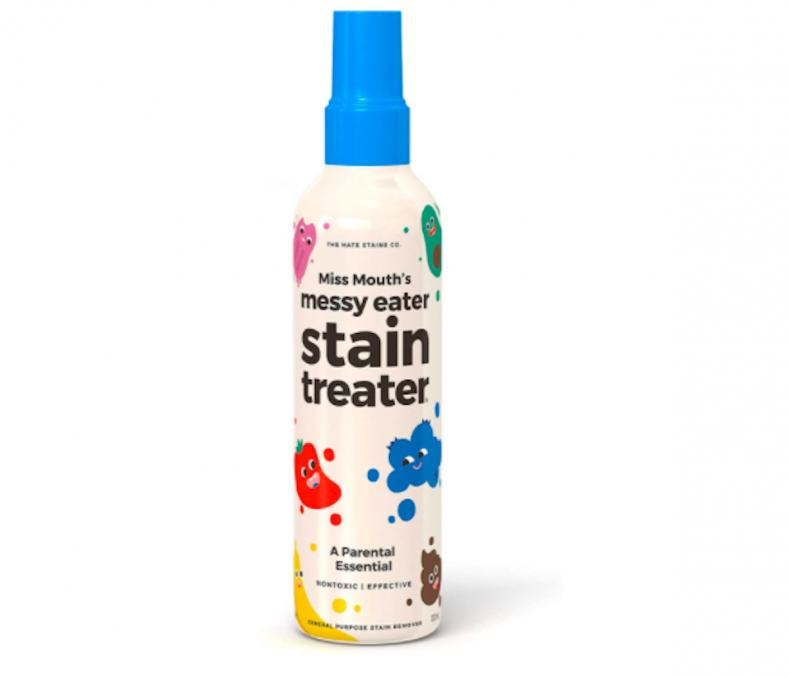 Skip those stain-removal wives tales and go straight to something that actually works! Hate Stains Co. Stain Remover for Clothes is a non-toxic spot cleaner that works well on everything from clothes and upholstery to fabric and carpet. A #1 bestseller amongst laundry stain remover products on Amazon, this strong, highly-concentrated solvent removes everything from fruit, juice, baby food and formula to blood. With more than 20,800 reviews on Amazon.com, it's made a name for itself, specifically among parents who love its clean ingredients and that the formula itself is biodegradable.
One Amazon.com reviewer, "I bought this randomly at a baby boutique in a set, and after using it, I found out it is amazing. It can take almost any stain out. I use it on tablecloths that food spills on, all baby clothing stains and pet stains (stains, not odors). I loved it so much that I bought it here on Amazon, and I will continue buying it!"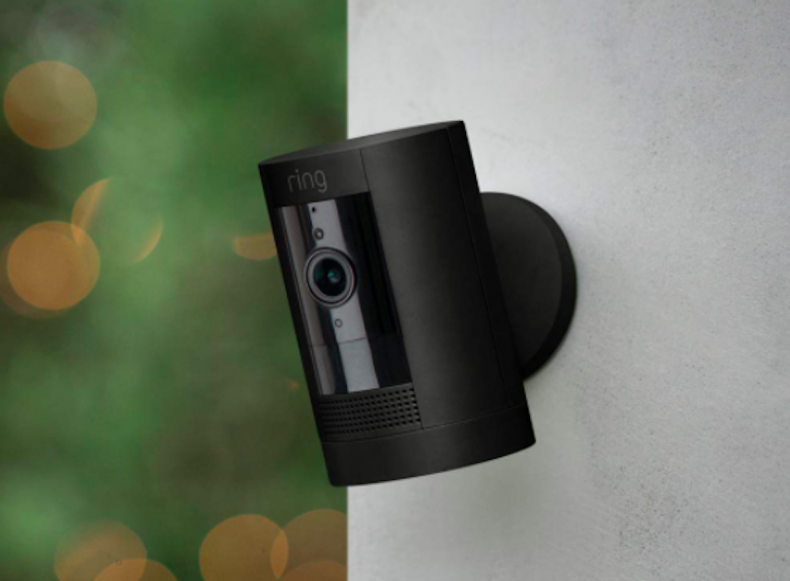 Move aside, Ring Doorbell. The Ring Stick Up Cam Battery HD Security Camera is the true fan-favorite! Just look to its 4.7 stars and more than 39,000 Amazon.com reviews as evidence. People love this not-so-average security cam, and it can be placed on a flat surface or mounted to a wall. This battery-protected camera works indoors and outdoors and connects with your phone, tablet or Alexa Echo device. With the added purchase of a Ring Protect Plan subscription, the Ring Stick Up Cam Battery HD Security Camera can record your videos for up to 60 days.
One Amazon.com reviewer wrote, "This product is so easy to set up and to install. I love it! Within the first five minutes that it was online, it captured a beautiful eight-point buck eating the bushes in my driveway!"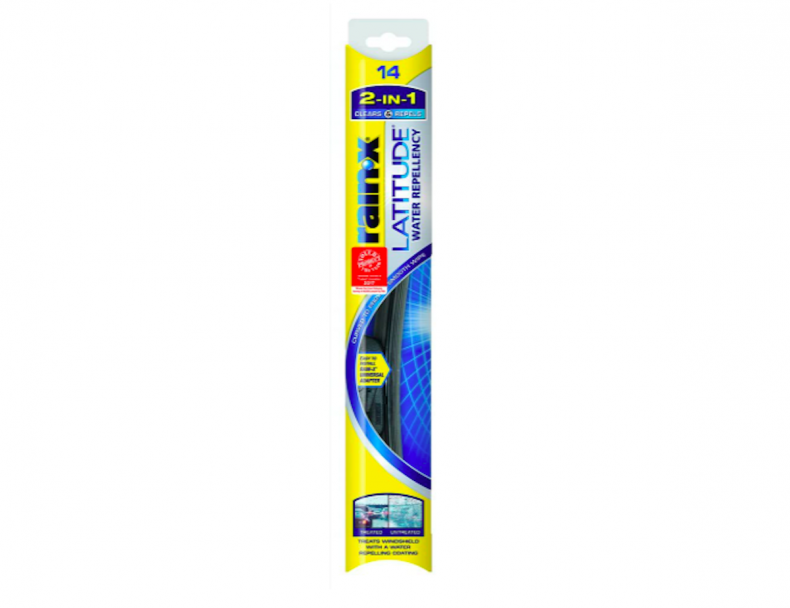 We know what you're thinking—a windshield wiper, really? Well, what if we told you this windshield wiper—that's the Rain-X Latitude 2-in-1 Water Repellency Wiper Blade, to be specific—has more than 88,000 reviews and 4.6-stars on Amazon.com? With a water-repelling coating and beam blade technology that uniquely contours to the curvature of your windshield for a streak-free result, these wipers withstand extreme weather conditions that other wipers just can't handle.
One Amazon.com reviewer wrote, "Picky mechanic pleased with these. Pretty sure these are my new go-to blades. Tried them on two daily drivers with great results. Next will be my toys, but I expect good results. Bottom line is that I recommend these as good—possibly great—wiper blades."
9. Summerstep Home Residential Snow Melting Heated Stair Mats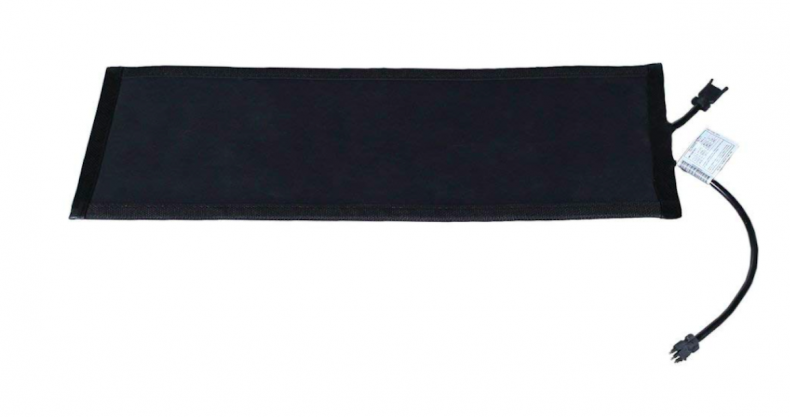 Wow—now this is something we needed to know about like, yesterday. Summerstep Home Residential Snow Melting Heated Stair Mats absolutely change the game for anyone who lives in a place where it snows. Heated stair tread covers feel nice and warm under your feet as you walk up the steps, and they also nearly eliminate the need for salting down your walkway in the winter. And you never have to worry about slipping on them either—each heated tread is made with commercial-grade materials for tough environments, including rain, sleet and snow.
One Amazon.com reviewer wrote, "Summer Step Mats have been a saving grace for my family. I have struggled with removing snow for years. I have a bad back and cannot stand for long periods of time without horrible pain not to mention shoveling snow all winter… All the snow was gone and what truly surprised me the most was that it melted all the snow on the cement, too!"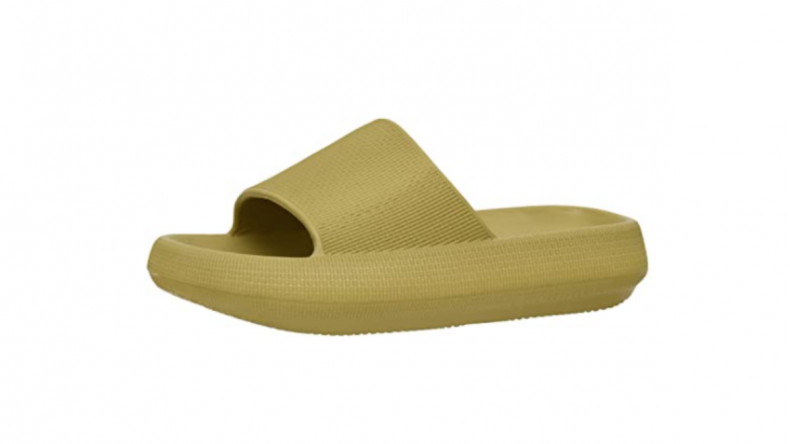 The Cushionaire Women's Feather Recovery Slide Sandals With +Comfort are like walking on a cloud—or at least, that's what the thousands of reviews for this #1 best-selling slip-on say. That's more than 5,000 reviews—to be clear! Soft, flexible, water-proof and made with a foam sole, Amazon.com reviewers love using the Cushionaire as everything from a shower shoe to an outdoor poolside shoe to a kayaking shoe. It's got a non-slip outsole slide and a molded cushion footbed for ultimate comfort.
One Amazon.com reviewer wrote, "I have ordered several pairs trying to find the one that lives up to its hype—well, this one is it. Super cushy, fits true to size, I ordered the mauvish pink colored one and love it. I will be ordering a black pair. I have a heel spur and planters fasciitis so regular flip flops bother me after wearing several hours; these do not."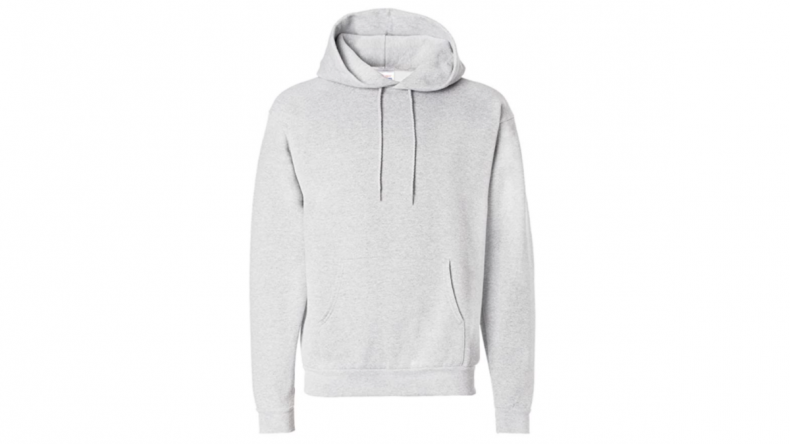 What's so special about an Amazon sweatshirt, right? Wrong! The Hanes Men's Pullover EcoSmart Hooded Sweatshirt has more than 130,000 reviews on Amazon.com. Available in a whole array of colors, buyers are obsessed with its fit and the fact that it doesn't shrink in the wash. This Hanes hoodie features durable fleece and a double-needle cover-seamed neck. It is made with 5 percent polyester yarn created from recycled plastic bottles, so it's good for the planet. But what people love most about it is how it's pill-resistant. That means you can machine wash this hoodie repeatedly without it pilling or shrinking!
Don't be fooled by "men's" in the title. There are tons of women in the comments who purchase this sweatshirt.
One Amazon.com reviewer wrote, "This is EXACTLY what I look for EVERY fall/winter with no luck. Who knew I should have been checking the men's section? My figure doesn't get lost under this hoodie, but I can still wear it with no shapewear and be super comfortable. I recommend this hoodie to EVERYONE!"
Newsweek may earn a commission from links on this page, but we only recommend products we back. We participate in various affiliate marketing programs, which means we may get paid commissions on editorially chosen products purchased through our links to retailer sites.